Practical steps for creating systems, learning to plan, and taking time for self-care so you can enjoy your life!
If you are a homeschool mom who is just starting in homeschooling who wants to get started on the right foot,
or if you are a homeschooling mom who wants better systems and plans to make the homeschool year run more smoothly,
or if you are a homeschooling mom who has reached a point of exhaustion or homeschool burnout,
this course will help you to
a. get the right mindset (an eternal perspective)
b. set priorities
c. create routines for housework
d. make goals
e. learn to plan
f. take time for self-care.
"[She] is like a tree planted by streams of water,
    which yields its fruit in season
and whose leaf does not wither—
    whatever [she] does prospers." Psalm 1:3
What participants are saying:
"How to Thrive (Not Just Survive) as a Homeschool Mom" exceeded my expectations in bringing me back to growing my root system. I was impressed by the resources included in the class notes on Teachable.
If you are new to homeschooling or experiencing burnout, Justina's class is well worth your time! Pray first about seeking God's Wisdom... and be encouraged that you will find a mentor and experienced, godly homeschool mom to learn from in whatever season of life you are in. You will not regret taking time to grow your roots in God's Word, especially as it applies to the life of a homeschool mom.
Amy W.
What is the course?
1.      Eight self-paced video lessons
2.      Worksheets to fill out to help with setting priorities, making goals, learning to plan, creating systems for housework, including a Homeschool Planner Workbook!


You will get:
>Eight videos that walk you through how to make practical applications for devotions, routines, goal-setting, planning, time blocking, self-care, including a lesson walking you through how to plan your homeschool year using the Homeschool Planner Workbook. (
$160 value
)
>Downloadable worksheets to help apply lessons (
$39 value
)
>Downloadable Homeschool Planning Workbook (
$39 value
)
>Access to the video and downloadable material for the lifetime of the product, including updates.
>Access to a private Facebook group


That is $238 of value for only $49!
Outline:
1.     
Focusing Your Mindset / Eternal Perspective
2.     
Setting Your Priorities
3.     
Creating Personal Routines
4.     
Creating Home Routines
5.     
Goal-setting
6.     
Planning
7.     
Homeschool Planning
8.     
Taking Time for Self-Care


Why take the course?
1.     
Because it will help you get the right mindset in place - an eternal perspective (abiding in God's Word) - as the foundation of everything else you do!
2.     
Because your life will run more smoothly when you put systems and routines in place!
3.     
Because you need a goals and a plan so you are not just wandering aimlessly and merely surviving but are enjoying your homeschool year!
4.     
Because you will be refreshed and ready for the next school year if you take the time to refocus!
5.     
Because it will transform your life if you follow the steps!
What's the cost?
1.     
We value what we pay for
. If you pay for the course, you will be more likely to show up and do the work.
2.     
Thus, 
the price is $49 for eight online classes – that's just over $6 a class for years' worth of thriving
!
Course Curriculum
Available in days

days after you enroll

How to Thrive (Not Just Survive) as a Homeschool Mom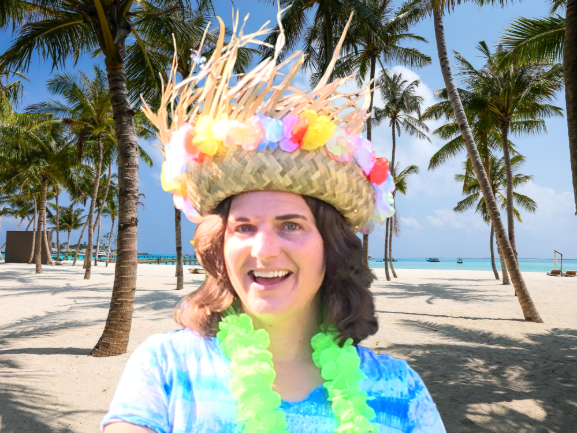 Hi, I'm Justina!
I am a busy homeschooling mom of three blessings, and I know how busy life can get when you are trying to balance all the schooling, activities, housekeeping, and cooking in the full-time job of homeschooling! I've been homeschooling for nine years, and I didn't start out on the right foot, so every year, I spent part of the year in survival mode and eventually ended up in full-blown homeschool burnout. The fact is, I want to enjoy my life, not "just get through" anything, so I have needed to make sure I have the right mindset, have systems in place, and have the know-how to plan. It is my passion to share this with you too so you can thrive, not just survive!